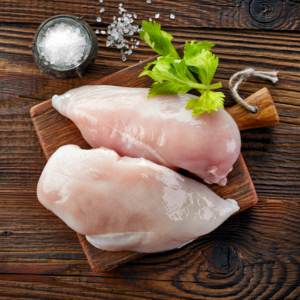 Honey Garlic Chicken
Delicious Meal Everyone Can Enjoy!
Ingredients
1

tsp

Olive Oil

Can substitute with canola oil

1.5

lbs

Chicken Breast

Cut into small cubes (about 1/2 inch)

Salt & Pepper

3

tbsp

Honey

3

tbsp

Soy Sauce

3

cloves

Garlic

Add more or less for desired flavor.

1/4

tsp

Red Pepper Flakes

*OPTIONAL* add more or less for desired flavor.
Instructions
Heat olive oil in a large skillet over medium-high heat.

Lightly season the cubed chicken with salt and pepper. (Go easy because the soy sauce has plenty of sodium.)

Add the chicken to the skillet and brown on one side, about 3-4 minutes.

Meanwhile, make the glaze. Whisk the honey, soy sauce, garlic and red pepper flakes, if using, in a small bowl until well combined.

Add the sauce to the pan and toss to coat the chicken pieces. Cook until chicken is cooked through, 4-5 more minutes.

Serve with steamed rice and top with green onions, sesame seeds and a squeeze of lime juice, if desired.
Notes
Be careful not to overcook the chicken. 
You could substitute boneless, skinless chicken thighs in place of the chicken breasts if you prefer, but the cooking time will be longer.
To make a complete meal, just add some steamed rice and a veggie.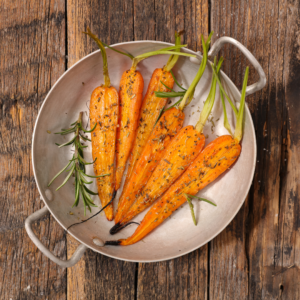 Parmesan Crusted Carrots
Simple, Delicious way to do a carrot side dish
Ingredients
1

lb

Chopped Carrots

1

tsp

Butter

4

tbsp

Parmesan
Instructions
Place carrots into a large pot and cover with water. Bring to a boil over high heat, then reduce heat to medium-low, cover, and simmer until tender, about 15 minutes. Drain.

Melt butter in a skillet over medium heat. Stir in carrots; cook and stir for 1 to 2 minutes.

Sprinkle Parmesan cheese on top. Wait 30 seconds before stirring into carrots. Cook and stir for 2 more minutes.
Notes
Chopped onions or garlic may also be added at the time you first put the carrots into the pan of melted butter/ margarine. 
Adding some type of herb like parsley or thyme will add another flavor dimension to the side dish.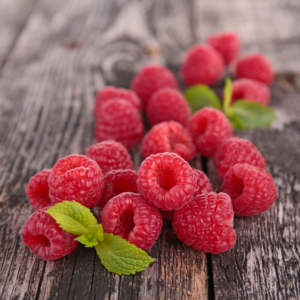 Raspberry Sorbet
Refreshing Dessert. Simple Ingredients.
Ingredients
3

cups

Raspberries

2

tbsp

Raw Honey

Any honey will be fine

1

tsp

Lemon Juice

1/2

cup

Warm Water

As needed
Instructions
Freeze the raspberries until completely solid, which should take at least 2-3 hours. You can also leave them overnight.

You may need to add a little warm water and press down with a spatula to help the process along.

Eat immediately for a softer texture, or transfer into a freezer-safe container and freeze for 3-4 hours or until firm.
Notes
Adjust measurements according to how many servings you need.
You can also try this recipe with various fresh fruit such as blueberries, blackberries, or strawberries.