Customer Appreciation Day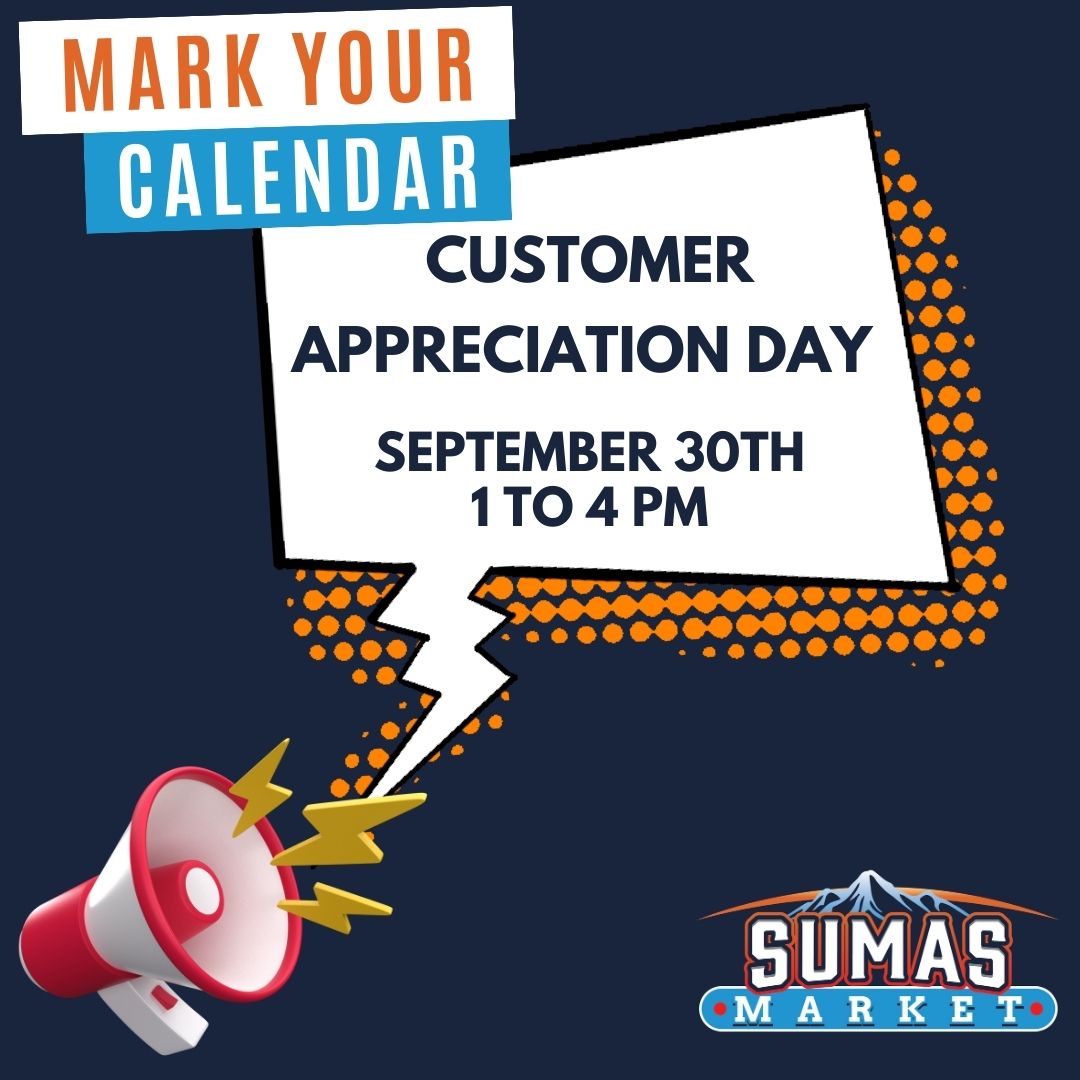 Sumas Market will be hosting a 𝐂𝐔𝐒𝐓𝐎𝐌𝐄𝐑 𝐀𝐏𝐏𝐑𝐄𝐂𝐈𝐀𝐓𝐈𝐎𝐍 𝐃𝐀𝐘 on Saturday, September 30th from 1pm to 4pm. We will be serving free food and drinks!
There will be a raffle for a chance to win a basketball hoop, bike, TV, camping cooler and more.
𝐄𝐕𝐄𝐑𝐘𝐎𝐍𝐄 𝐈𝐒 𝐖𝐄𝐋𝐂𝐎𝐌𝐄. We want to invite everyone to come join us as we celebrate our amazing community and customers.
County executive Satpal Sidhu will also be joining us along with officials from the City of Sumas.