Sumas Market Holiday Contest Winners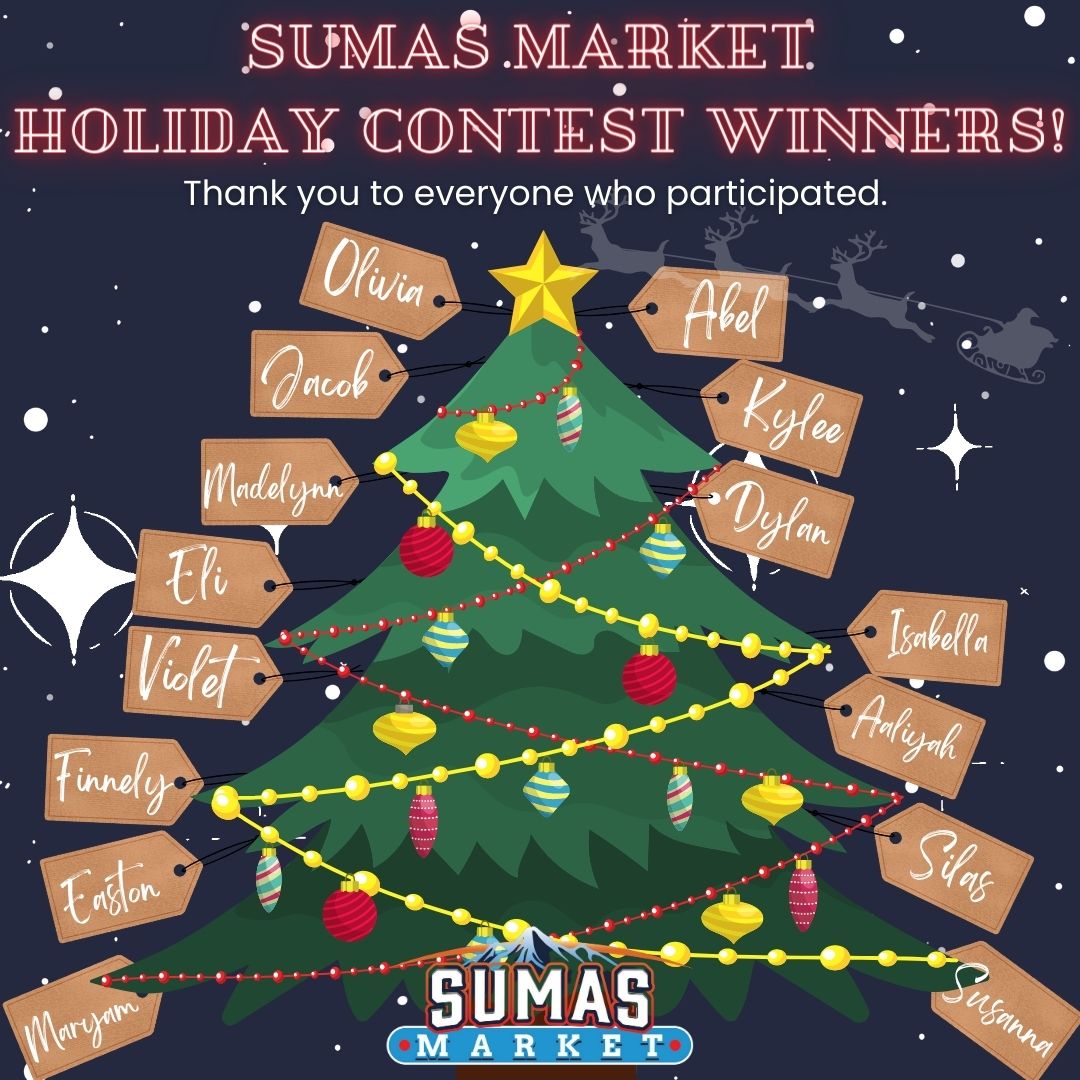 We drew names and contacted all the winners!
All the coloring pages are on display for all the kiddos to see at Sumas Market. There were over 75 entries!
Our winners were Olivia, Abel, Kylee, Jacob, Isabella, Madelynn, Eli, Aaliyah, Silas, Violet, Finnely, Dylan, Susanna, Easton, and Maryam.
Thank you to all our participants! We hope we brought some holiday spirit into your homes.